Well here it is. The much anticipated arrival of "bento week" is here. Since so many people were asking me about what products to buy and what I recommend (especially with back to school right around the corner), I decided to start bento week off with a post about my favourite products.
A lot of people want to get into making cute food and bento for their kids, but are overwhelmed at all the stuff out there. What do I need to start and where do I begin? The truth of it is, you don't really need a lot of stuff to make bento. If I was looking at the bare basics, you really don't need much more than a bento box, some silicone cups for division and maybe a pack of cute picks. Bento doesn't have to be hard. Sometimes I use very few items to make my bento boxes and sometimes they are full of stuff (usually depending on how much time I have that day and how creative I'm feeling). You certainly don't need everything on this list, so please don't be overwhelmed. Lots of people are always asking me what my favourite bento-making supplies are though. I just wanted to offer a list of my favourite things so that people can pick and choose what they think some of their favourites might be. Just a word of caution though – be careful, it's addicting. I have an embarrassing collection of fun food and bento supplies that are slowly taking over my house.
I also wanted to mention that the stuff I am recommending is all stuff that I actually own. All Things for Sale has a ton more product on their website. I really cannot recommend them enough to you guys. The products they carry are fantastic, their prices are awesome and they have the best customer service around. I have placed many (lots!!!) of orders through them and have never been disappointed. If you want to see everything they have, visit their website here.
A lot of the supplies below were used to make these bento boxes (which are some of my recent favourites):
1. A bento box (and strap if required) – definitely an essential for making bento. My favourites are based on a couple criteria:
a) It's the right size for my small children's meals
b) It's easy for my kids to open and close – Kirsten especially does not like to ask for help. I find the ones with the straps the easiest for my kids because once they slide the strap off, the bento box opens right up.
c) It's colourful and cute!
d) It's cheap – if you have the sort of kid who loses lunch box items on a regular basis, you're going to like cheap ones.
These are hands down my favourite and the ones I seem to go back to again and again. A few others that I have tried and liked include EasyLunchboxes, my lock and lock 4 square (which they have discontinued for a newer version with only 2 removal trays, still 4 sections though), the awesome lego lunch boxes, and I just got these new stainless steel ones (called steeltainers) which are on the small side, but look like they are going to be good! I also have some new ones on the way from All Things for Sale, so be on the lookout for me to be trying out some new boxes this Fall too.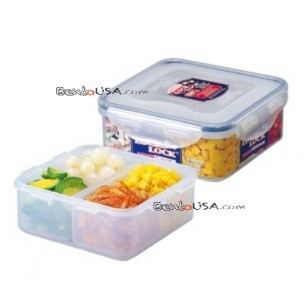 2. Cute picks – probably the easiest and fastest thing you can do to "cuten" a bento box. When I don't have a lot of time, I'll just stick a cute pick in the fruits or veggies and call it a day. Cute picks can take a bento from boring to beautiful in about a second. I have a lot of picks, but here are some of my favourites:
3. Silicone cups/dividers – I love using silicone muffin cups in my lunch boxes to not only add a splash of colour, but to keep wet/dry foods separate. I generally use silicone muffin cups for dividing larger foods like crackers, cheeses, fruits and stuff. The smaller silicone containers don't always hold a lot of food so I don't use them a lot. They sure are cute though. Not all muffin cups will fit in all lunch boxes, so that is always something to keep in mind. My favourite ones are flower shaped ones that I actually found at a Canadian grocery store (YIG for those Canadians out there). Some of my other favourites are:
4. Small plastic cutters – Small plastic cutters are perfect for cutting cheeses, meats, fruit leather, veggies – whatever! They have so many adorable sets out there, it's hard not to fall in love with at least some of them. I think I have every single set and it really is something I love when I have a little more time to spend making my bento boxes. Here are some of my favourites:
5. Stainless steel fruit and veggie cutters – I use these a lot. They are perfect for cutting my cucumber flowers that I love, as well as fruits, other veggies, meats and cheeses. They are sturdy and cut the veggies precisely with clean lines. I really do love them.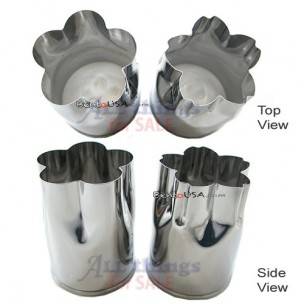 6. Food markers and sprinkles – Food markers are great for adding that extra detail. It's fun to draw faces and designs on your foods sometimes and sometimes I like adding some sprinkles to their fresh fruit or yogurt. They add colour to the box, and a little sweetness for your kiddo! These definitely aren't an "essential" item, but I find them to be quite a lot of fun. Here are some of my favourites:
7. Sauce containers – although I don't use these a lot, if you have a kid that loves to dip, these may be an essential item for you. My kids generally just like things plain. Some sauce containers open right up to hold dressings or dips. Others are just meant to hold small amounts of liquids like soya sauce or runny dressings. I've just recently ordered quite a few of these kind because my kids are starting to like dressing on their salads and some of these are just so cute, they'll be perfect!
8. Baran – Baran is another great way to cuten your bento in a couple seconds. These are definitely a time-saver on those days you just don't have time to go elaborate. For me, baran is an essential because I am often short on time and can throw a piece of baran in the bento box to instantly add design and fun. Here are some of my baran recommendations:
9. Sandwich cutters – these are a new product for me and I've been experimenting with them and have found that I absolutely adore them. You are going to be seeing a lot of these in my bento boxes starting this Fall. They are beyond easy to use and create the cutest little individual sandwiches you've ever seen – some sealed and some not sealed.
10. Lunch bags – I've recently bought new lunch bags for my kids and I absolutely adore them. They are not only the cutest lunch bags I've ever seen, but they perfectly store my children's lunches in just the right amount of space so there is so movement in the lunch bag (essential for keeping your bento box exactly like it was intended to look). These are sturdy, reasonably priced, and come in a variety of adorable animals. The kids (and I) just love them:
11. Water bottles – I use a stainless steel water bottle in my kids lunch. I use the Sigg 0.3L water bottles. They are small, but they fit in the kids lunch bag perfectly and I think they are the perfect amount for my 3 and 5 year old to drink. They also get milk every day at school, so the water is an additional beverage for my kids. I've had my Sigg bottles for over a year now and they still look brand new (I do hand wash them though as I do all my bento supplies to keep them looking new.
12. Ice packs – Ice packs are essential to keep the foods in the lunch boxes at a safe temperature and ready to eat. I found these awesome Thermos ice packs at Walmart for really cheap. I've also had these for over a year now and they are still like brand new. They are small and I'm able to fit 2 of these in the lunch bag daily. They help keep the lunch cool and tasty for the kiddos! Nobody wants to eat warm lunchmeat – gross.
So there's a list of some of my favourite supplies. Not everything on this list is needed, but these are just some of my favourites. These are some of the products that I have and love. If you don't like everything you see, there is a ton more variety over on the
All Things for Sale website
. There are also a lot of other bento supplies that never made my list. Some I've never tried and some I have I don't use very often. With my bento addiction, I can guarantee that I'll be buying and trying out many more bento supplies this year. I just can't help myself.